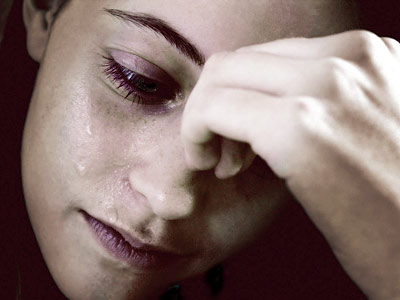 I hear from a lot of people who are out of work. In the early stages of job hunting, I've found most people are usually pretty confident. They know they have valuable skills and have worked hard -- what employer wouldn't want to hire them?
Then they get initiated into this job market.

Months later, the confidence has left their voice. They're angry, depressed, frustrated and demoralized. I'm no psychologist, but I do my best to provide them with career information that might help them. Still, it's frustrating for me to see so many great people feel so bad about themselves because they can't find work.
So, when a book crossed my desk called "Think Confident, Be Confident" I knew it was something I had to look into for my Gannett column. Here's my story:

For the first three months he was out of work, Frank Myers says he was "fine." But after 15 months without a job, five fruitless job interviews and applying for more than 150 jobs online, he admits there are days he can't get out of bed.
"As it goes on and on, you start to get worried and your confidence goes down," says Myers, of San Diego, Calif. "I'm getting to the stage that I'm being reclusive. I wonder if I'm smart enough to hold up a conversation with anyone. I do get depressed."
Myers story echoes that of many other job seekers who have been shell-shocked by successful careers suddenly yanked out from under them, cut adrift in a flooded job market. The lack of confidence that comes from unsuccessful bids to find jobs starts to wear on their confidence.
"In the beginning of a layoff, there's no reason to think that your skills won't be transferable and you'll find other opportunities," says Leslie Sokol. "But when you begin knocking on doors and nothing happens, the confidence starts to turn to pessimism. We become more doubt-activated, and when that happens, then we're really in trouble."
Sokol, an instructor and psychologist with the Beck Institute of Cognitive Therapy and Research, says that once the doubt creeps in, then "we start to think back to the job we lost and we start to think of all the things we think we did wrong, and we forget why we lost the job."
In Myers case, a successful career as a district manager for Radio Shack and 15 years of experience fell victim to the bad economy. "It really was a slap in the face," he says. "I went from an assistant manager to a district manager in a little over four years, and I had done all this work. Then, it was: 'Bye.'"
"Sometimes when you lose your job, you start to feel like you've lost your skills," says Marci G. Fox, a psychologist and senior faculty member in the Beck Institute's training program. "We start to make our unemployment status mean something negative."
Sokol and Fox have written a book, "Think Confident, Be Confident," (Perigee, $14.95), addressing what happens when doubt takes over. In the case of unemployed workers, they say these people often are ashamed that they're out of work.
"We fail to see the reality of why we're out of work," Sokol says. "So, instead of using a strategy that's going to help us find a job, we do just the opposite."
Our doubt begins to overtake our lives, often dragging down our ability to be stay balanced in our lives and project confidence in interviews and be productive in job searches, they say.
Instead, they say anyone searching for work or losing confidence in their career should:
Keep a list of skills.

"Write down your skills, and then be prepared to sell those skills," Fox says. "If you see that you have some shortcomings that are hurting your job search, then you know that you need to get more training."

Stop blaming yourself.

"When bad things happen, we want to find meaning so we tend to blame ourselves," Fox says. "That's why it's important to keep in mind those alternative explanations." For example, you didn't lose your job because you weren't good at your job, but rather because market pressures forced your company to cut staff in order to stay in business.

Don't set the bar so high.

"Everything is a competition these days," Sokol says. "What is going on in our society these days is just crushing people." Instead, she says to remind yourself that "you don't have to be perfect to be an asset."

Find balance.

Exercise, eat right, get enough sleep, spend time doing things you enjoy and stay in contact with family and friends, Fox says. "Treat looking for a job as a job," she says. "That means you need to schedule time for other things as well. Don't be afraid to take time off to do things that make you feel good."