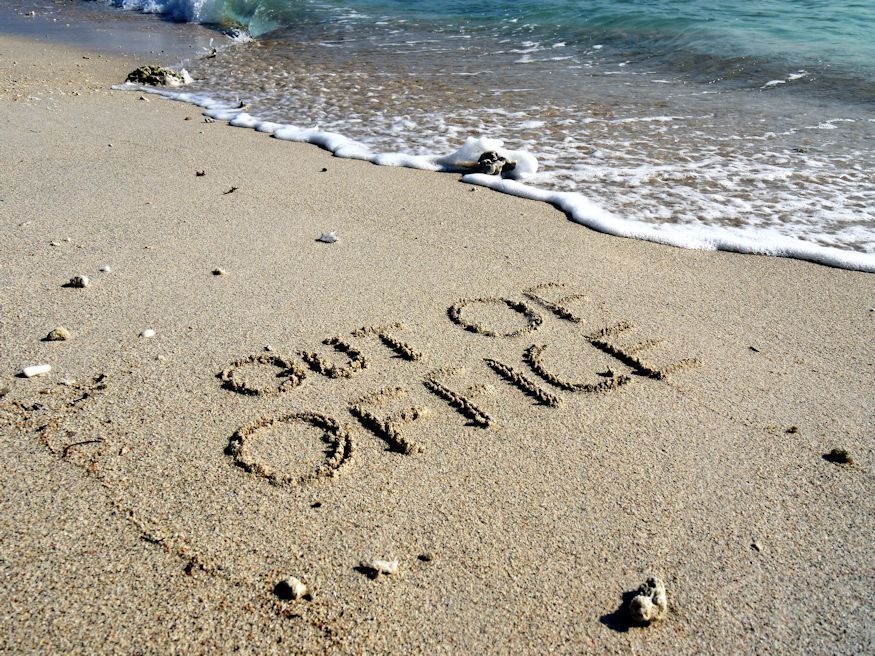 In the past week, I've received a lot of "out of office" messages, which got me to thinking about what makes a really great "out of office" message.
I did a little research and found these examples of what NOT to do:
"I will be out of office starting 09/08/2007 and will not return until 23/08/2007." America uses the month first, followed by the day and then the year, although Europe often switches it up. Many people will be confused by such a message as to exactly when you plan on returning.
"I am currently out of the office and probably out-of-my-mind drunk. Enjoy your workweek." You may be in desperate need of a vacation, but that doesn't mean you leave such an idiotic message. Don't be snarky or you may not have a job when you return.
"I'm out of my office until Jan. 12. At that time I plan to delete all the emails I received while I was away, so if you really want to talk to me you're going to have to try again." In other words, the world should bow to your schedule and your needs, and work twice as hard to reach you.
"I'm out of office so contact George at george@company.com." That' not bad, until you discover that George also has an "out of office" reply that tells people he's away for a week. Make sure that if you're directing people to someone else in your office, that person will actually be there to cover for you
So, what should you leave on an auto responder message? As someone who receives many of them (and I know you do, too), be brief. Say when you will return and who is an emergency contact. If you will be checking messages, you might want to be honest about it such as this guy:
I am currently out of the office on vacation.
I know I'm supposed to say that I'll have limited access to email and won't be able to respond until I return — but that's not true. My blackberry will be with me and I can respond if I need to. And I recognize that I'll probably need to interrupt my vacation from time to time to deal with something urgent.
That said, I promised my wife that I am going to try to disconnect, get away and enjoy our vacation as much as possible. So, I'm going to experiment with something new. I'm going to leave the decision in your hands:
If your email truly is urgent and you need a response while I'm on vacation, please resend it to interruptyourvacation@firstround.com and I'll try to respond to it promptly.
If you think someone else at First Round Capital might be able to help you, feel free to email my assistant, Fiona (fiona@firstround.com) and she'll try to point you in the right direction.
· Otherwise, I'll respond when I return…
More people are truly trying to disconnect while on vacation, and I think that's great news. Turn on your auto responder and hit the road or the beach or the ski slopes. We'll be here when you get back.