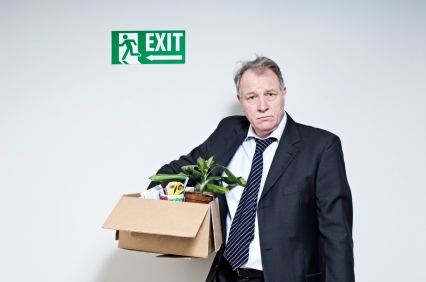 The March unemployment report wasn't as rosy as was expected as employers only added 126,000 jobs.
But no one appears to be panicking, as the unemployment rate remains at 5.5%, and some economists dismiss the lackluster hiring as simply a result of bad winter weather.
Still, this is no time to get overconfident. Actually, you should never be overconfident where your job is concerned, If the last several years have taught us nothing else, it should be that we must manage our careers daily -- not just when the economy tanks and we fear a layoff.
Here's a list of things you should be doing:
1. Instead of just posting a story link or a picture of a dancing elephant on your social network, engage in conversations. Interact with key industry people via Twitter or Facebook, commenting on their links or asking their opinion. Having 12,000 Twitter follower does you little good if they don't see you as a real human being. When you need help finding a job, it's those personal connections that matter the most.
2. Add to your network with a phone call. Don't just rely on LinkedIn to add to your connections. Schedule a time to chat with an existing contact, or follow up with a phone call to someone you recently met at a conference or meeting. Keep the conversation short but memorable. For example, maybe you can pass on some information that the other person will find helpful or introduce them to another contact.
3. Continue to increase your knowledge by listening to podcasts, attending webinars or carving out time to read a new leadership book. Put money aside every month so that you can attend an industry conference, or approach your boss about getting some cross-training.
4. Look at your present position and plot where you would like to be in three to five years. Who now occupies that job? What do you lack in education or experience that could hold you back from that position? Think about how and when you can increase your skills and knowledge to be ready for that job in several years.
5. Take a hard look at your company and your industry. Will they survive the next five to 10 years? Are there enough doubts or warning signs that you need to go back to school immediately? Can you get some training in other jobs that are more likely to be around in a decade? Do you know the right people to help you if your job is eliminated for some reason?
While you may think you're too busy to take on any or all of these tasks, think of the alternative. Ask anyone who was out of a job in the last several years and they will tell you they wish they had taken the time to make more connections, build their skills or be aware their industry was headed for trouble.