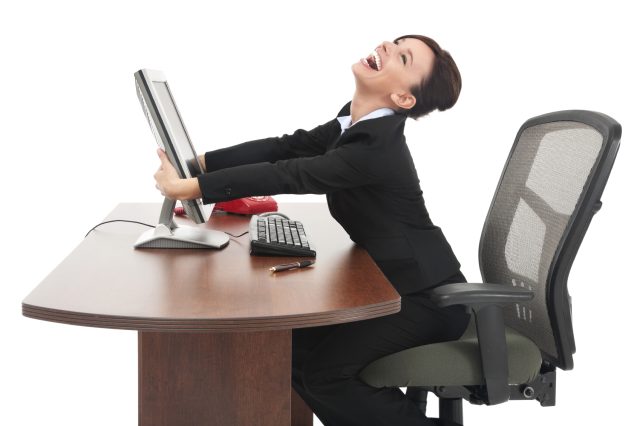 Brittle. Slow. Bureaucratic.
These are the terms that Jason Jennings uses to describe the companies that have fallen by the wayside since the Fortune 500 was first published in 1955. In the last 60 years, the majority of those original companies are gone.
Jennings, author of "
The High-Speed Company,
" says that managers must create a sense of urgency and growth in this "nanosecond culture," or find themselves in the same boat as Sears and Kmart. (He compares these companies to "witnessing a train wreck in slow motion.")
The key for managers, he says, is that they must create a
sense of purpose
for their teams if they hope to drive a sustained sense of urgency.
For example, he recently spoke to a group at
Silgan Containers
, a company that makes 50 billion aluminum cans a year. While it's a "decidedly unsexy" business, Jennings pointed out to employees and leaders that "what you do has changed the world."
"I told them how they saved hundreds of thousands of lives every year because they offered food safety," he says.
After the speech, a 24-year-veteran with the company approached Jennings and told him, "This is the first day I've been excited to work here."
Jennings says that the Silgan employee is representative of many other employees at other companies who are never told about why their jobs have purpose. "That's the first challenge for any good manager," he says. "You have to let them know their purpose – you must identify it so that you can attract, unite, ignite and fuel people."
However, it's also critical that you express that purpose as succinctly as possible – about 12 words or fewer. "If it takes more than a dozen words to explain why what you're doing is good, it will be hard for anyone inside your company, let alone outside, to remember the purpose," he explains. "You'll miss the opportunity to evoke a strong emotional connection between your company's work and doing good in the broader world."
Other keys for managers who want to create a sense of urgency for teams:
Provide guiding principles. These are the "shalls" and "shall nots" that keep everyone true to their stated purpose. It's not enough to just put the principles on a website – they've got to be fully explained to workers. Jennings says that of 220,000 companies his company has studied, there were fewer than two dozen where everyone knew the company's guiding principles and used them when making tactical decisions.
Connect the dots. "Everyone who works for you should know how their role creates value for the company," he says. "They should especially learn the economic value they create and how it can be measured, by you and by them."
Be clear. Instead of giving vague, general directives that are steeped in jargon, be willing to say "I don't know," if that's the case, he says. It's OK to (read more here)
Photo: dumblittleman