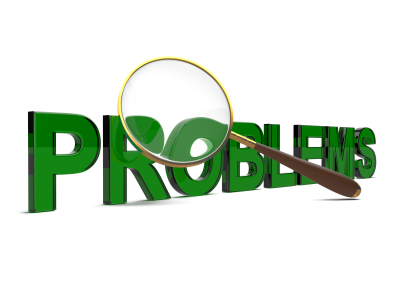 When a program, strategy or
project fails
to achieve its goals, the reason can often be traced back to the very beginning when no one seemed to clearly define or agree on the problem.
That may sound a bit strange – how can any organization move forward with a solution unless they clearly understand the problem?
Yet, it happens more often than anyone would probably like to admit, which is why Satish P. Subramanian provides a clear framework for getting a better handle on defining a problem in his book, "
Transforming Business with Program Management
."
"Some organizations have a tendency to jump the gun," when moving toward a solution and can lead them to rush through defining the problem, he explains.
"This doesn't have to be a long, drawn-out process, and doesn't require a lot of structure," he explains. "But without a framing up of the issue, you won't be able to meet your goals."
In other words, a team that takes action without a clear agreement and definition of the problem is a waste of manpower, resources and time. "Whatever journey you're on, you're not going to be able to achieve the outcome you want," he says.
For program managers, he says there are some ways that the problem can be better defined using techniques such as:
An environment scan. These scans are aimed at identifying and making a structured analysis of strengths, weaknesses, opportunities and threats in organizational strategy. You want to look at operational assets and liabilities. For example, Subramanian explains that an asset such as an extensive distribution network is a strength, regardless of environmental factors.
"This puts the emphasis on an 'outside-in' perspective by identifying and analyzing what's going on inside the organization and also to look at the business drivers in the marketplace," he explains. "An environment scan not only ensures the
transformation initiative
will tackle the right strategic problem, but also creates the burning platform for a business to transform."
He stresses that it is important that there is a detailed description of the issues such as strengths and weaknesses and how each of these is analyzed and mapped.
The voice of the customer. This technique is used to "capture customer insight on their pain points, what they value the most, expected business outcomes (read more here)