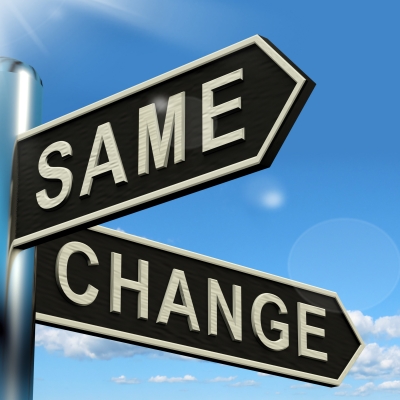 David Bray says the world is experiencing more turbulence, and he isn't talking about a rough airplane ride or a nasty nor'easter.
Bray, senior executive and chief information officer for the Federal Communications Commission, says the turbulence is a result of the "increasing velocity" of worldwide transactions.
Despite such unsettled times, Bray believes there are exciting opportunities ahead for the more agile companies – while others may suffer.
He points out that while traditional top-down hierarchies are efficient and focused when dealing with a known or predictable environment, they are "very bad at being resilient and adaptive when an environment is rapidly changing or unpredictable."
That's why Bray says that the organizations that embrace and support
change agents
within their organizations "will gain agility and resilience."
"There is no textbook for where our organizations or societies are going next with the rapid, exponential changes in technology and services possible as a result," he says. "The next seven years will see more change than the last 20 years combined in terms of network devices, data on the planet and computational capabilities."
But that scenario doesn't panic Bray, a co-chair for an IEEE committee focused on artificial intelligence and innovative policies for the future.
"To me, this presents a degree of excitement," he says. "How do we maintain those things we want to hold true to as individuals, as organizations, as a nation, and as a world and also
adapt to such rapid change
?"
One way that leaders can confront the challenges now and in the future is by tapping into diverse teams who can bring different tools and experiences to the table. Still, such groups will only work if they're focused on the same goal or they may "splinter into factions and in-fighting," he cautions.
"
Effective change agents
as leaders will listen, learn and help craft shared goals and shared narratives to bring diverse groups of people together," he says.
Bray says that the best leaders provide change agents with:
Autonomy to bring their ideas to fruition.
Measurable progress updates.
A worthy cause that adds value for the public.
"I do tell change agents that I'll be their flak jacket. If change agents (read more
here
)