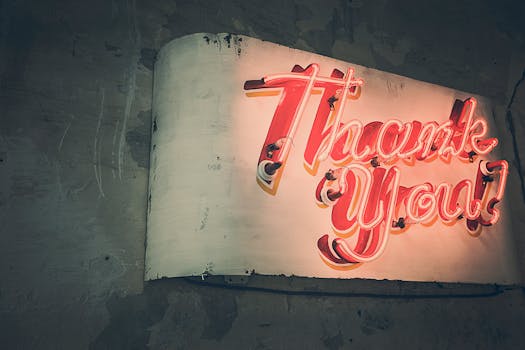 Most job seekers know to send a follow-up thank-you note to the job interviewer. But once they get the job, such appreciation seems to go out the window. Without meaning to do so, some people end up offending or alienating others with their lack of follow-up. Just one appreciative email or simple "thank you" over the phone or in person can enhance any relationship, and lead to a more successful career. After all, careers are built on relationships. If you start to blow them with bad manners, expect your network of people willing to help you shrink.
Here are some times you should remember to say "thanks!":
1. When you get offered the job.
Sure, you may say "thank you" when you get offered the job, but follow it up with an email or letter. "I just wanted to again state my appreciation for this opportunity. I look forward to starting!" can really start things off on the right foot. The employer will probably feel all warm and fuzzy. That's a good thing, right?
2. To acknowledge your references.
Once you get the job, don't drop your references like a hot potato. Call or send a note saying that you got the job, and you really appreciate them willing to step up and provide a reference. This assures they will be willing to do it again and not tell others that you're an unappreciative jerk.
3. To the employer you reject.
If you're lucky enough to be considering more than one offer, make sure you follow up with any organization that also offered you a job. "Thanks so much for the offer, and the time and resources you invested in me as a job candidate. But I've found a job that's a better fit for me." You may very well run across the people you met in this organization again -- or even want to apply there in the future. Make sure they feel you're professional and appreciative.
4. To those you meet from Day 1.
From the parking lot guy who helps you figure out where to park to the receptionist to the human resources director -- thank them all for helping you. Just as when you were a job candidate, you will be under scrutiny by everyone from the minute you step on company property. It's important that you set the tone as someone who wants to build relationships and respect others -- the simplest way to do that is by saying "thanks" to those who help you.
5. To those who believed in you.
Finally, don't forget to thank your family and friends who put up with you during your job search. (Yes, as times you were a real a**hole). They supported you during this journey, and they deserve some credit.