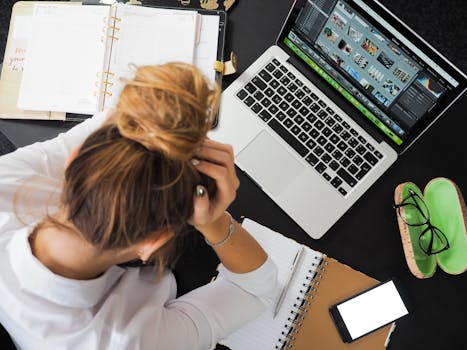 One trend I've noticed with more and more hiring managers is that they have an ongoing list of potential candidates for a variety of jobs. Some of that is because of "ghosting," which is a trend where candidates don't show up for job interviews -- or even new jobs.
Another reason is that many hiring managers know how stressful it is to try and hire under pressure, such as when IT screams "I've got to have a new body in here in two weeks or else!"
So, to protect their own sanity, many hiring managers have a list of several candidates they feel can be contacted should there be a job opening -- or the candidate they hired doesn't work out.
That's why you need to never write off a company and say, "Well, I'll never work for XYZ. I didn't even get a call/interview/second interview."
You can get a jump on the competition simply by remaining top-of-mind for employers. Even if you didn't seem to get a lot of interest from an employer, you need to:
Make a connection. Follow the hiring manager on Twitter, connect via Facebook and send a LinkedIn request. Then, through that connection make sure you send industry news or even professional achievements (such as a new certification) as a way to stay connected. If the hiring manager loves football, for example, you can always send them a link via Twitter about recent trades or rumors.
Look for a side door. Just because you didn't land the job you applied for doesn't mean there isn't a way to work for that employer. Sometimes you can find another position through sales instead of marketing, for example, that allows you to email the manager who didn't hire you and say, "I'm going to apply for the sales position because I just feel that your company would be such a great fit and has a strong culture I can get behind. I just wanted you to know because I so appreciated your consideration and the time you spent telling me about the company." You never can tell when that hiring manager may put in a good word for you with the sales hiring director. "You know, I didn't hire Bob Jones, but he let me know he's applying to you. I thought he had a lot of energy and I think he's worth looking at."
Keep a list. If you don't get a response with your outreach efforts, don't worry. It doesn't hurt anything to be friendly and professional (no stalking, please). Just as hiring managers are keeping a list of "potentials," you should also keep a running list of potential employers. If you record your interactions, it's much easier to check back in at regular intervals (a holiday greeting, Super Bowl prediction, etc.) and then make a much smoother connection when you're looking for a job.
Finally, don't forget that the day is coming when it will again be a bad job market and you're going to be desperate for a job. The best way to guard against such tough times is to always stay connected with those who are best positioned to hire you.