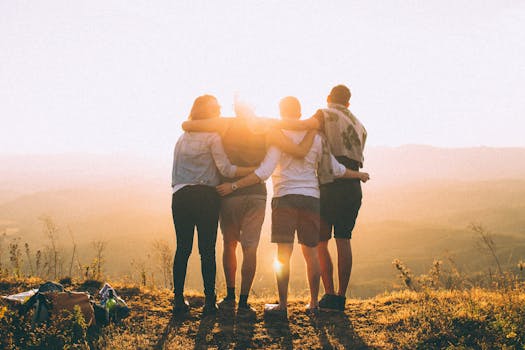 I'm fed up, and I know many of you must feel the same.
I'm fed up with the name-calling, the finger-pointing and the yelling. I wish I could wave a magic wand and make it all go away, but I can't. What I can do is think about how I behave every day and hopefully do a little better.
Most of us spend the majority of our hours at work. While we're unlikely to stand up in our cubicle, point at someone and start yelling about how they're wrong, stupid, hateful and wear ugly shoes -- we can use the workplace as a starting point.
The starting point can be this: I will shut up. I will listen. I will ask questions. I will try to understand. I will actively seek out people with different opinions.
Adam Kahane, author of "Collaborating with the Enemy: How to Work With People You Don't Agree with or Like or Trust," recently offered some
tips
on how we can get along better with others at work.
1. Find common ground.
Who doesn't feel better walking through a park on a beautiful fall day? Or having a nice cup of coffee? Finding neutral spaces to meet with people can help lower the temperature of an interaction, making it easier to just communicate.
2. Suspend judgments.
How many times have you labeled a colleague "difficult" or "annoying"? Try to stop labeling the person and instead think about whether that difficult or annoying label is really more about you. Do you get annoyed when someone challenges your authority? Or find it difficult when someone wants to challenge the status quo?
3. Embrace different.
Instead of getting tense or annoyed because a colleague challenges you, think about seeing things from his or her point of view. When you feel your body tense up, try to relax and think about how you cannot control how this person acts, but you still need to work with him or her.
Human beings are hardwired to fight change -- they fear it may be something that will hurt them. But we're in a time when the constant state of warfare is becoming a norm that only undermines our humanity.
Maybe you can't change the world overnight, but you can change how you will advocate for civility and collaboration one cubicle at a time.