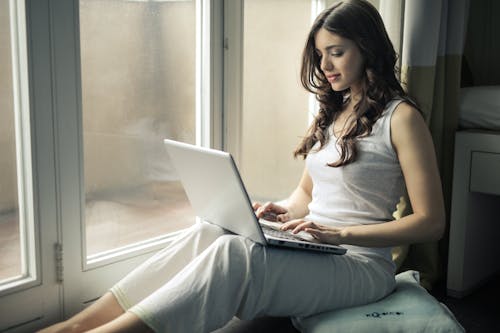 You may still be trying to recover from the holidays, but if you want a summer internship this year, you need to get busy -- right now.
Companies often get the bulk of applications between February and April, so there is no time to waste if you want a chance to land an internship.
Here's what you need to do:
1. Do your homework. Research employers and industries that interest you. Look at the LinkedIn profiles of people with jobs you would love to have -- then look at the internships or jobs they've held. This will help you make a list of the skills, industries and companies that you believe will be a good fit. Otherwise, you'll be overwhelmed with the process and end up applying with less and less enthusiasm -- and employers can detect that a mile away.
2. Tap into available resources. There is no sense reinventing the wheel when your school's career center has counselors and information to help you fill out applications and provide advice. Don't pass up the opportunity to also tap into the school's alumni network.
3. Reinvent the wheel. OK, this may be confusing based on what I wrote above. But, those who show initiative and resourcefulness often will succeed. I know several college students who have stopped by a company and personally handed in their resumes or even cold called the internship coordinator. The result was that the coordinators saw potential, and rather than wade through hundreds of applications, they made the easy decision to hire the person who had the chutzpah to make a personal connection.
4. Be persistent. Let me clarify: Be persistent, not obnoxious. Don't call the recruiter every day and ask, "Have you made a decision yet?" But, you can contact the recruiter once a week with a message such as, "I just saw this amazing article on industry trends and thought you might find it interesting." That way, you distinguish yourself as someone who is thinking more about the company and the industry rather than the next kegger. You also can send updates (that are relevant) to the recruiter, such as writing an article for a campus journal on a subject of interest.
5. Prepare. Once you land an internship interview, it's time to do even more homework. Read the company's website, learning the names of executives and key information. Learn the company's mission statement so you can use similar language with your interviewer. Then, prepare questions for the interviewer -- never sit there mutely or only ask about days off.
6. Follow up. After the interview, send a note thanking the interviewer for his or her time. Mention how you're enthusiastic about the job and look forward to the opportunity.
Remember that applying for an internship and going through the process is never a waste of time, even if you don't get it. All these steps will be important in your job search, and the more practice you have, the better you will do.