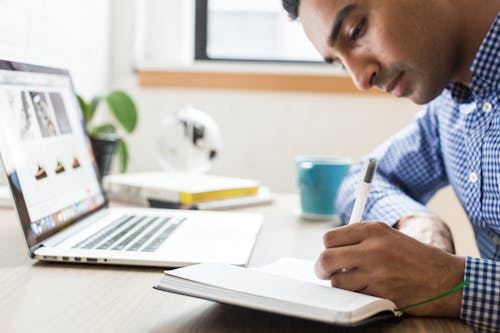 We all spend a lot of time at work, and some days it feels like a family get-together gone horribly wrong.
You're tired of hearing about your colleague's bratty daughter. You don't want to be pulled into any more conversations about "Game of Thrones." You don't want to have 10-minute debate about the best font for email.
But unlike bad family times where you can go to your bedroom and slam the door -- or at least get in your car and drive away -- you're stuck at work. You have to show up and do your job if you want to get paid (they're real sticklers about this).
So, how do you avoid some of the distractions that drive you mad?
Here's some things to try:
Turn your back. If possible, turn your work station so that your back is to the noisiest, most distracting colleagues. Better yet, put on headphones if the company allows it, and avoid making eye contact with anyone who passes by or sits near you. You'll become totally absorbed in your work -- or at least look like you're totally absorbed -- and it will be much more obvious if someone interrupts you. If they don't get the hint and stop interrupting you, say something like, "Oh, can I finish this thing first? I'm really on a roll and don't want to lose my train of thought." Or simply say, "I'm on a deadline with this and can't fall further behind. Can we catch up when I take a break?"
Be uninteresting. One of the reasons that a colleague stops to chat at your desk is because you're too nice to turn away from them, or feel it necessary to respond to a query about a new game or some other inane topic. If you've got a colleague who doesn't seem to "get" that you're busy, then don't make eye contact. Respond with "hmmmm" to comments or reply "I don't know" or "I haven't thought about it" when you're asked a question. Your dullness will send the person to someone else who is more interesting.
Follow up. Are you one of those people who says you'll call someone back -- and then doesn't do it? If you tell someone you'll reach out when you take a break -- and then use that break to check out Instagram instead -- then that person will call you again later. So, instead of talking to someone while you are free, you've pushed them into interrupting you again later.
Be respectful. If you want people to honor your request to talk later, then you must do the same for them. When someone is obviously in the zone and diligently working, can your interruption wait? Or, can you possibly find the information on your own or wait until you have several questions that can be asked at one time? You will get more respect for your time if you show the same to others.
This is an update from an earlier post.