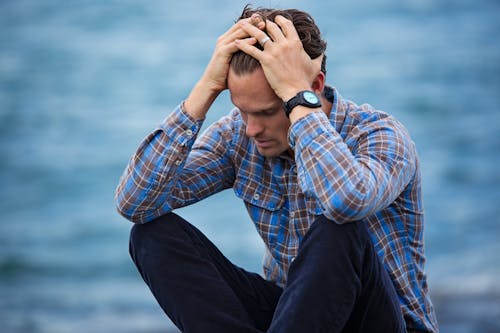 "I'm so burned out."
I overheard the comment while on a subway recently as a young woman talked to someone on her cellphone. I was surprised to see how clearly distraught the woman was -- and how young she appeared to be.
I thought about that young woman several times that day, especially since I had just read
statistics
saying that one in five adults in this country experience mental illness in a year. While "burnout" isn't a medical diagnosis, it is a very real concern for many people.
Doctors say that job burnout is a work-related stress that can make someone feel mentally and physically exhausted. People begin to feel they are losing who they really are and don't have much to show for their lives -- they don't even really recognize that it's their job that is real reason behind how they feel.
While some believe that depression may be behind job burnout, there are a number of symptoms. The Mayo Clinic suggests you ask yourself:
Have you become cynical or critical at work?

Do you drag yourself to work and have trouble getting started?

Have you become irritable or impatient with co-workers, customers or clients?

Do you lack the energy to be consistently productive?

Do you find it hard to concentrate?

Do you lack satisfaction from your achievements?

Do you feel disillusioned about your job?

Are you using food, drugs or alcohol to feel better or to simply not feel?

Have your sleep habits changed?

Are you troubled by unexplained headaches, stomach or bowel problems, or other physical complaints?
Job burnout can lead to insomnia, high blood pressure, diabetes, fatigue, anger and sadness and heart disease. If you feel like you may be suffering from it, the Mayo Clinic suggests you:
Evaluate your options. Discuss specific concerns with your supervisor. Maybe you can work together to change expectations or reach compromises or solutions. Try to set goals for what must get done and what can wait.
Seek support. Whether you reach out to co-workers, friends or loved ones, support and collaboration might help you cope. If you have access to an employee assistance program, take advantage of relevant services.
Try a relaxing activity. Explore programs that can help with stress such as yoga, meditation or tai chi.
Get some exercise. Regular physical activity can help you to better deal with stress. It can also take your mind off work.
Get some sleep. Sleep restores well-being and helps protect your health.
Mindfulness. Mindfulness is the act of focusing on your breath flow and being intensely aware of what you're sensing and feeling at every moment, without interpretation or judgment. In a job setting, this practice involves facing situations with openness and patience, and without judgment