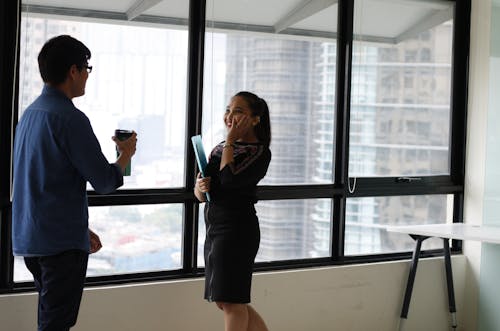 "Is there anything else you'd like to add?"
This has always been the question I ask last in an interview, and it usually produces some great results. Sometimes people will say, "No, I think we've about covered everything...." and then jump in with some new information.
The reason I ask it is because I wouldn't be doing my job as a journalist if I didn't do everything I can to conduct a thorough interview. But I also find it's helpful because it can give me real insight into what the person considers important.
I'm not the only one who asks such a question. Hiring managers often ask some version of it, such as "Is there anything else you feel we should know?"
That's when many job candidates stumble and say, "Uh, no, not really." Or, they really screw up and say, "When can I take my first vacation?"
When a hiring manager asks this question, don't waste an opportunity to leave a positive lasting impression.
For example, reiterate your interest in the job and what you have to offer: "I think this job sounds like a great fit for me and I'm excited about the possibilities. With my education and strong work experience in generating sales through social media, I think I could hit the ground running on Day 1."
Or, it could be that the hiring manager didn't touch on the fact that you speak two other languages, which could be a real plus in dealing with customers or partners overseas. "I know we covered a lot, but I just wanted to mention that I also speak Mandarin and Spanish, which I think could be helpful to this company as it expands into markets overseas."
Don't be too long winded -- you don't want to repeat the entire interview. The hiring manager is a busy person, so focus on the highlights and concisely review your strengths so she is left with a positive impression,