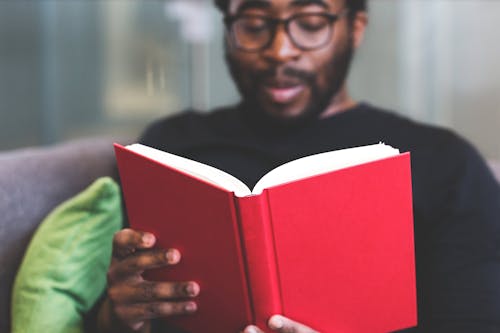 Amazon recently announced that it plans to spend $700 million to
retrain
100,000 employees in an effort to help its workforce adapt to a world using more automation and new technology.
Retraining will focus on moving more employees into tech-savvy roles. Still, not everyone is offering praise for the move. Critics contend that Amazon is only dealing with a
problem
that it created in the first place.
For me, the key is that Amazon is sending a message loud and clear that if you want to survive in the working world, then you must always be evolving. Just because you have a good job right now or a rewarding career that you love doesn't mean that it will be there in five years -- or even next year.
The best way to stay ahead of layoffs and job elimination is to always be learning.
"All of us — when we were growing up — made a linear progression from learning at schools to working. We will now have to move to a continuum of lifelong learning, which means we have to be lifelong learners. You have to learn to learn, learn to unlearn, and learn to re-learn. For an individual to imbibe that culture of being on that learning curve for a lifetime is a big switch," says Infosys president Ravi Kumar.
Here are some tips for being a lifelong learner from
"Awaken the Genius Within—A Guide to Lifelong Learning Skills" by Samuel A. Malone using the acronym "PRACTICED":
P

riority. Set aside at least half an hour a day to build up that knowledge or skill in the area of expertise that you need to acquire. Nothing will happen unless you make it happen and put in the effort.

R

eflect. Think deeply about what you have learned. Build review periods into your learning so you do not forget. Information is quickly forgotten unless reviewed, and skills fall into decay unless practiced. Observe how others learn, and model the behavior of the best learners. Listen to what people have to say, and look for feedback on your performance and behavior. Don't take criticism personally as it may point to your shortcomings and a way of learning from your mistakes.

A

ction learning. We learn best by doing things, and we acquire skill by doing things over and over again. Most skills take a considerable amount of time to acquire and perfect.

C

uriosity. The secret of genius is to carry the wonderment of childhood into adulthood. We should be inquisitive and ask questions such as how, what, and why all the time.

T

each. A great way of learning is to teach others as it consolidates and reinforces our knowledge. We can do this by showing other people how to do things, and by demonstrating, coaching, and mentoring. Mentoring can be a great source of informal and non-threatening support.

I

nsight. Discovery consists of looking at the same things as everybody else but seeing something different. People who make great discoveries by chance have the judgment and persistence to pursue the idea to fruition.

C

oncentration. We must develop powers of concentration if we want to learn and excel. Having goals, listening attentively, dealing with distractions effectively, and practicing the technique of mental rehearsal are just some of the ways you can improve your concentration. In addition, good self-belief and a positive attitude will help you stay focused.

E

xercise and nutrition. Physical exercise induces the body to produce an array of chemicals that the brain and, indeed, the heart love. The brain, as well as the body, thrives on oxygen and proper nutrition. The brain needs a nutritious diet to survive and thrive.

D

ifferent learning styles.

There are different learning styles, but most of us use a combination of these. One method is VAT, which stands for visual, audial and tactile, which means we learn by seeing, hearing, and doing. Another classification is activist, reflector, theorist and pragmatist, which means we do something, think about it, understand it, and then based on our understanding, we may do it differently.