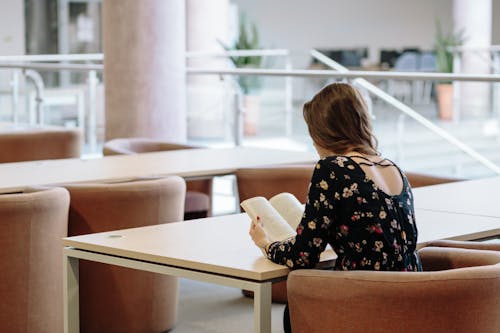 Infosys President Ravi Kumar predicts that 75 million jobs "old" jobs will vanish by 2022, replaced by 135 million "new" jobs that will be created because of new technologies. As a result, he has some advice that no employee or job seeker should ignore: become a life-long learner.
"You have to learn to learn, learn to unlearn, and learn to re-learn. For an individual to imbibe that culture of being on that learning curve for a lifetime is a big switch," Kumar says.
Some of you reading this may believe that you've got this covered and learn something new every day. But is it the kind of learning that challenges you? That forces you to see everyday work tasks in a new way? That helps you come up with innovative ways to do things?
Others of you may believe that you're too old or too busy to learn new things. You may think that changes aren't going to hit your workplace or your industry anytime soon, and so you just continue as you've always done. You'll learn new things when the time in right.
The time is right -- right now. Those who hesitate to embrace learning will be quickly passed by when others have an easier time grasping new concepts or technologies. The only way to prepare for making changes is to be in a constant state of readiness, and that happens when you keep yourself turned toward constant learning.
This may sound a little daunting -- who wants to put themselves in a constant state of learning? Does it mean homework? Doing schoolwork that you were thrilled to leave behind in your younger days? Who has time for extra learning when you're barely coping with work and personal demands?
Forget all the things that intimidate you or that you didn't like about school or learning new things. Lifelong learning can be fun. It can enrich your life in ways you never imagined. Embrace it and you will find that it's something you never want to give up. Here are some ways to get started:
1. Set goals. Learning one new thing a day seems doable, doesn't it? Whether you're talking to someone or reading a new book, you're bound to learn something new. When you have a mindset of trying to learn something new every day, you're much more likely to seek out those opportunities for growth. Have lunch with someone you don't know well, pick up a new book or just listen to the conversations around you.
2. Turn away from screens. Give yourself permission to just think about something you've learned. Instead of listening to a podcast on your commute home or while exercising, think about something you learned. Don't watch videos on your lunch break. Go to the park and just think. Information is quickly forgotten unless it is reviewed.
3. Keep smart company. I often say that sometimes I am the dumbest person in the room -- and that's a good thing. I have had the opportunity to talk to some really smart and interesting people, and I am always challenged to rise to their level of thinking. By challenging yourself, you become less worried about how to keep up and more excited about learning.
4. Do what works for you. I love to read. It relaxes me and I seem to retain more. But I know others who learn by listening, so podcasts or audio books or public speakers are just the ticket for them. You're not in school anymore, so you can choose the learning technique that works best for you. Instead of looking at Facebook or Instagram, pick up a book or listen to an educational audio tape.