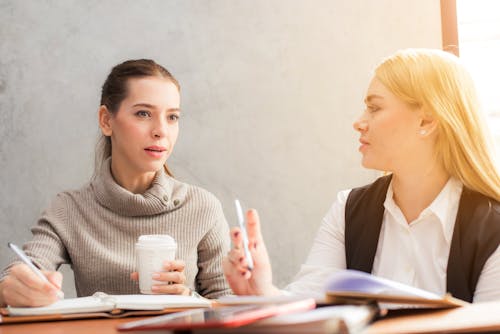 Have you ever tried to persuade someone to do something at work -- give you a pay raise, let you take on a new project, adopt a new system -- and you fail miserably?
There's a reason for your lack of success. The technical term is called "reactance," which in layman's terms means: "The harder you push, the less someone else will want to do what you want."
That's a pretty key understanding of human nature if you want to be successful in your career. There are always going to be times when you're trying to persuade someone of something, from the small ("Can you wait on customers while I run to the restroom?") to the large ("Can I take the next six weeks to work exclusively on this new idea I have?")
New
research
sheds some light on effective persuasion techniques. One of the keys is that too many people rely on emails or texts when they're communicating, and that lacks persuasive power. Instead, talk to someone in person, or on the phone if that's not possible.
Also, think about the
words
you will use when persuading someone. You need to choose words carefully and not overuse certain ones in every situation or you end up sounding like an infomercial. For example, "you" is an important word, humanizing your connection to the other person. Other powerful words of persuasion include "free," "because," "instantly" and "new."
Next time you want to persuade someone at work, don't just try and wing it. Think about your goal, the best time to approach someone (not when they're under great stress or deadline), keeping your voice modulated and using words that persuade.