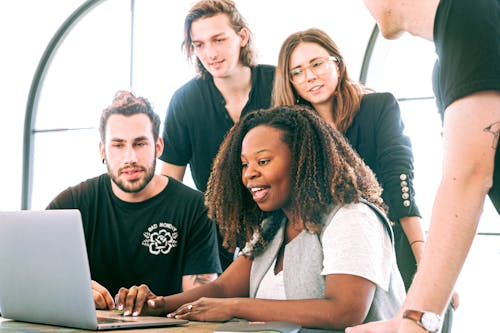 More employers are beginning to
focus
on "emotional intelligence" when making new hires and when deciding who is ready to be promoted.
Emotional intelligence is often described as an ability to be empathetic to others, to understand their emotions -- and your own emotions -- and how to best deal with them in the workplace.
But emotional intelligence isn't easy for everyone, and some may believe that when they need it they can just Google it and figure it out. But it's more complex than that, and without some commitment of time and energy, your efforts are going to fall flat.
If you want to be successful in today's workplace, then you need to embrace emotional intelligence and understand how it will not only make you a better employee or leader, but also improve other aspects of your life. Once you tune into people emotions -- and your own feelings -- then you will make better decisions, reduce your stress and be more successful.
In a new book, "Emotional Intelligence (You Can Really Use)" author
Kerry Goyette
explores several issues, including how trying to survive office politics "tempts us to defensively guard our reputation at all costs."
How so? By wearing "ego armor" that we believe protects us. We detect a threat, and since we only have seconds to react, we react with conflict avoidance; impulsiveness; blame-shifting; control; perfectionism; or power hunger. Such reactions help us feed our need for immediate gratification or to mask our insecurities. But they're rooted in fear and we can overcome them to make better decisions, she says.
One suggestion: Sit down and write about what you will do when one of the above issues pops up. When you want to shift blame, what will you do instead? When you go into avoidance mode, what will you do to counteract it?
"The earlier you recognize an emotion, the more choice you will have in dealing with it," says Dr. Paul Ekman, a deception detection expert in Goyette's book. "In Buddhist terms, it's recognizing the spark before the flame. In Western terms, it's trying to increase the gap between impulse and saying or doing something you might regret later."