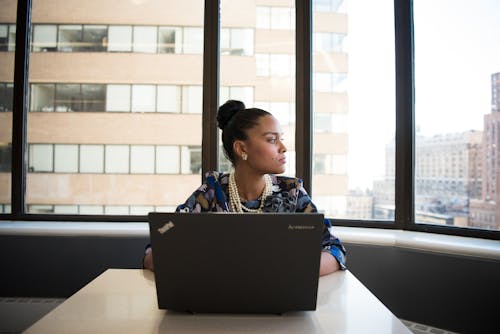 Lately, we've all started taking a much closer look at toxic behavior in the workplace. People like Anna Wintour and Roger Lynch at Conde Nast are among those high-powered bosses who are being cited as intolerant and cruel.
Employees and even co-workers are no longer afraid to talk about poor behavior that has affected them personally and professionally. Stories of bullying and discrimination seem to surprise those who are accused of it, which shows how oblivious some people are to their damaging "get ahead" tactics.
Could you be one of them? Could you be someone who is treating people badly and not even know it? Before you end up losing your career over your behavior, it's time to take a hard look at whether you're a toxic person. Some signs:
1. You blame other people.
Whether it's a typo in a report, missing a deadline, not being prepared for a meeting, not sealing a deal -- you blame other people. From the minor to the major, you cannot ever take responsibility that you're an adult and are responsible for your own actions and decisions.
2. You have no loyalty.
It doesn't matter if you've worked with someone for three days or 30 years, you are willing to throw anyone under the bus for any reason. It can range from snarky comments to others about mundane matters ("Did you see what Jane was wearing? Did she get dressed in the dark this morning?") to more targeted gossip meant to derail someone's career ("I think Brad's age is catching up with him. I mean, this is the third time this week I've had to remind him about that deadline. Poor guy.")
3. You believe it's better to take than to give.
Maybe you put on a good front during the latest crisis situations in this country and posted really meaningful tweets about "We're all in this together" and photos of "Love one Another" cupcakes on Instagram, but that's just on the surface. You don't inconvenience yourself for anyone else or always have an excuse of why you can't help in some way: "This is just such a bad time for me! You know I'd love to help, but...."
4. You never apologize.
You've always got a million excuses, but never one "I'm sorry....that was my fault." If you do apologize, it's only when you realize you're on Good Morning America and the entire nation has dubbed you to be the latest Karen.
5. You hold a grudge.
At night, you lay awake figuring out how to get back at Gary for not holding a seat for you in the meeting or Kelly for not gushing about your latest idea. You don't know if anything was done on purpose to slight you, of course, but that doesn't really matter. Plotting against others and thinking of really cutting remarks or actions against that person are more important than moving on and learning to forgive others.
Do any of these behaviors sound familiar? Are you brave enough to ask others if they see these behaviors in you? If this has become the way you live your life, then you need to make some serious changes. The workplace is different now, just like the rest of the world. No matter how important you may consider yourself, or how "vital" you may be to your company, you can no longer expect others to put up with your toxicity.