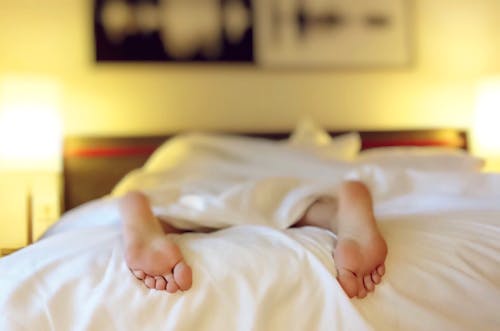 The standard advice when you're unemployed is to be evasive about that fact when applying for new jobs.
Why? Because employers don't want to hire someone who is unemployed, believing that something is "wrong" with someone who is jobless or that the candidate will seize any job that is offered, whether it's truly wanted it or not.
Of course, this advice flew out the window when the Great Recession hit more than a decade ago, and the same is true now. Employers understand that millions of Americans have lost their jobs through no fault of their own, and have valuable skills and talents that can be used elsewhere.
Still, there are some caveats: You cannot expect employers to be impressed that you've spent your unemployed hours making a playhouse for your daughter out of toilet paper rolls or that you've done nothing to enrich yourself intellectually or professionally during this time off.
During the Great Recession, companies were not offering free online classes or dropping fees for various certifications. But with the pandemic, companies have eliminated or reduced fees for classes, training sessions or certifications. In other words, there's no excuse why the only enrichment you're getting during this time is re-creating the 1910 World's Fair out of popsicle sticks and aluminum foil.
Employers will be the most attracted to those who have shown that they have continued their education, have taken some online training or even completed a certification process. Keep in mind that it's not enough to aimlessly take a bunch of random classes online with no clear plan or goal. Employers need to see a focused approach to your plan and how it can be applied to any future position.
As winter approaches and the pandemic stretches on, it can be worthwhile to set a battle plan for how you plan to grow your career during these months. Set a goal and then set up a schedule of how you can achieve it. As you continue to apply for jobs, you will be buoyed by the fact that you're not wasting time, but actively arming yourself to compete in the job market.